Leslie Streit - writer, director, co-producer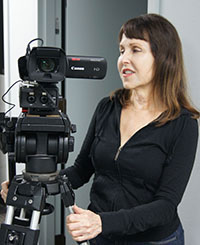 Streit's 2005 feature film, God Wears My Underwear, a documentary-narrative hybrid, ties the 1940s Jewish Holocaust to the 1950s genocide in Tibet. It was screened at several international festivals, including XXVII Festival Internazionale Cinema e Donne, DNA Film Festival in Toronto (won Best Film), WCFF, M-SPIFF, NYIIFVF and IFFS. Her short films have been screened at international festivals and broadcast on KTEH (PBS). Honors include Selected Artist at the Hong Kong Arts Biennial 2002, a 2009 Webby award and several screenplay awards. Streit co-produced the historic VD2001 widely recognized as the first dramatic series on the web with support from Intel Corporation and several other Silicon Valley tech companies. As co-producer with Robin McCain, she was awarded the right to use the prestigious ".p.g.a." title for her 2014 film Elly and Henry, which is distributed by Espresso Media International and currently appears on Amazon and Amazon Prime. In addition to An American Ballet Story, Leslie is producing and directing an experimental documentary The Ghost Stories Project, an anthology of personal encounters with the supernatural.
Robin Elaine McCain – co-producer, editor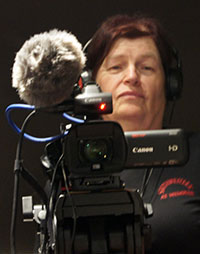 McCain is a pioneer in applied multimedia, computer graphics and theatrical productions. She is a member of the Producers Guild of America (PGA) where she has served as a board member of PGA NorthWest and on the PGA Documentary and Nonfiction Committee.
McCain has also been a member of USITT, Bay Area Video Coalition and Film Arts Foundation/SFFILM. She also co-produced and starred in the online comedy cooking series, The Evil Auntie Show, winner of a 2009 Webby award and co-produced VD 2001 recognized by many to be the first dramatic series on the web.
McCain co-produced the 2014 documentary Elly and Henry, currently appearing on Amazon and Amazon Prime, about the architect of the first solar house in America and received the Producers Mark, p.g.a., for her work. In addition to An American Ballet Story she is co-producing The Ghost Stories Project about ghost sightings in California.
Adam Streit – lead editor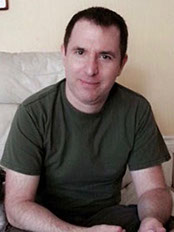 Adam Streit's credits include films - Margaret Cho: Assassin and God Wears My Underwear.
For television he worked on Fox Movie Channel's Hour of Stars, USA Cable Network's Arrest & Trial, Lifetime TVs Unsolved Mysteries, My Network TV/Fox telenovellas, and several projects for Spike TV.
He was also an editor on the Daytime Emmy nominated The Doctors (CBS Television). As a freelancer he has worked for NuContext where assignments included promos for Beverly Hills Chihuahua and Lifetime TV's Project Runway. Adam edited the hit Hallmark series Who Let The Dogs Out and Elly and Henry, a feature documentary which currently appears on Amazon and Amazon Prime.
At present he works for Pilgrim Studios, a television production company based in North Hollywood, on the TV miniseries Days that Shaped America and the popular Street Outlaws now appearing on the Discovery Channel.